The Blue Coat Foundation ​​​​​​​
The Foundation is the school's landlord and are a registered charity with the following charitable objects:
The provision of items, services, and facilities for the school;
The promotion of education of individuals attending the school who are in need;
The promotion of education of former pupils from the school who are in need.
Further information about the charity, its trustees, contact information, financial reports, and governing documents is available from the Charities Commission website using this link:
https://register-of-charities.charitycommission.gov.uk/charity-search/-/charity-details/526383/governing-document
Note: The content of this page is not managed by The Blue Coat School. The trustees of The Blue Coat Foundation are responsible for maintaining this information.
Please use the contact details available from the above link if you have any questions about The BC Foundation or its business.
Foundation Trustees
Lyndsay Lynch (Chair person)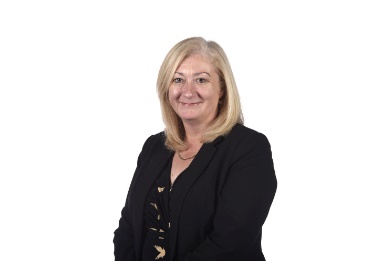 Lyndsay became part of the Blue Coat community in 2005 when her son joined in year 7, initially becoming part of the Parents' Association and then progressing to the position of chair of finance of the former governing body. Lyndsay was appointed as the first female chair of the foundation in 2017 and is keen to address diversity and inclusion as the foundation looks to continue to support the school's vision and development over years to come.
Lyndsay is a senior tax manager and has considerable trust and charity experience over many years, acting in a capacity as a personal trustee for a number of families, as well as the Blue Coat School. Lyndsay is a member of the Society of Trust and Estate Practitioners (STEP) and likes to spend time with her family, reading and growing vegetables at her allotment, which was a positive result during and after the pandemic!
Keith Caulkin MBE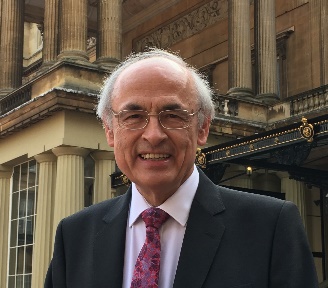 Keith is an Old Blue and retired physics teacher from Blue Coat School. He left Blue Coat in 1965 to study for a B Sc physics degree at Manchester University, continuing to gain a M Sc degree.
After a gap of a few years he studied at Liverpool University for a PGCE then commenced his teaching career at Blue Coat in 1975, continuing to retirement in 2016.
During his teaching period at Blue Coat School he ran the badminton club, the photographic society and annually took many students on a week's bicycle tour in England then subsequently Normandy, Picardy, Brittany, Belgium and Switzerland. He was appointed a teacher governor for about twenty years and was the ATL representative over many years. Keith introduced the Physics Olympiad national competition to the physics department developing it into a school institution. The U6 Round 1 is a challenging three hour paper but after much practice many students achieved a Gold Award and one year an U6 student managed to gain a place in the British Physics Olympiad National team, travelling to Indonesia for ten days to participate in the International Physics Olympiad.
Keith has an extensive knowledge of the Blue Coat School and its ethos over this period, is still in touch with numerous past students and has taught many sons and daughters of boys he taught in his first twenty years of teaching!
Keith brings to the Foundation a great educational awareness about what strengthens and promotes excellence in the school.
Charles Hurst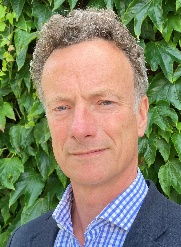 Charlie became involved with Blue Coat as a "Guardian" in 2010 before becoming a Trustee of the Foundation in 2014.
Career-wise, Charlie is an insurance broker having started within the insurance sector in 1981, directly from school. He pursued a Business Studies course before embarking on his insurance qualifications, becoming qualified in 1987 (ACII).
Apart from a couple of years in Edinburgh, he has been based from offices in Liverpool and is currently local Chair of Gallagher. In 1999 he founded Coulter Hurst & Co and for 15 years enjoyed it's growth until being acquired ultimately by Gallagher.
He held the position of President of the Insurance Institute of Liverpool in 2007/2008, coinciding with the Institute's centenary.
He is now Chair of The Hive, a youth charity organisation based in Birkenhead, part of a national delegation of youth zones overseen by Onside.
He has been Chair of Liverpool Lord's Taverners, another youth charity, and he supports The Lambeth Partnership, a Christian charity, and Voluntary Aid Club, a charity assisting both local and national causes.
He believes passionately in the provision of excellent youth work. This so complements those working within the educational sector, striving for young people to be happy and healthy within a thriving environment, empowering our young to lead positive and fulfilling lives.
Charlie is a member of Liverpool 41Club, Artist's Club, Liverpool Ramblers AFC, Neston Cricket Club, Royal Liverpool GC, and a keen Evertonian!
Charlie is married to Helen, a nurse, and they have two children, Caroline, a Primary School Teacher, and Tim, who's pursuing Business Admin.
Robert T H Owen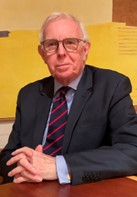 Robert retired ten years ago from the architectural practice that he co-founded in 1980. He then took up a post as chair of Fitness to Practise panels for the Nursing and Midwifery Council in London, Edinburgh, Cardiff, and Belfast.
In 2012, he was appointed a Deputy Lieutenant of Merseyside and in 2015 was High Sheriff. He is currently Vice Lord-Lieutenant.
Robert served, for 39 years, as a magistrate on the Liverpool Bench and for 5 years was Chair of the bench's Youth Panel.
He has been involved at a senior level in a number of organisations including chairing the charity, Local Solutions; The Athenaeum, where he was President; Chair of Governors at Belvedere School; Chairman of Liverpool Round Table; President of Liverpool Exchange Rotary Club and, many other roles, current amongst which is responsibility for the promotion of the Queen's Award for Voluntary Service on Merseyside.
His current appointments bring him into contact with a wide range of people, organisations, and voluntary groups throughout Merseyside and beyond.
His wish to provide long-term support to the School through the Blue Coat Foundation is based on his gratitude for the excellent education which his son received (and enjoyed) as a pupil at Blue Coat. Robert hopes that his experience, outlined above, and his reach into many aspects of life on Merseyside will be of benefit to secure the future of the Foundation and, hence, BCS.
Michael Walker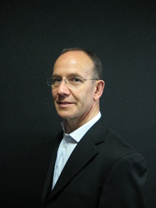 Michael Walker is professionally qualified as a Civil Engineering Land Surveyor (MCICES) with a BA in Law and an MSc in Management Science. He has over 40 years' experience of successfully developing and delivering infrastructure, nuclear, and regeneration projects.
For the past 20 years he has project managed pan European ICT R&D projects, supported by EU, UK public, and private funding for both private and not for profit sectors.
All four of his children attended The Liverpool Blue Coat School, and he has, since 1997, served as a member of the Parents Association, Chair of the Liverpool Blue Coat School Foundation, and Vice Chair of Governors of the school.
Michael is honoured to be a member of the Foundation and to still be associated with the school.
Ron Richardson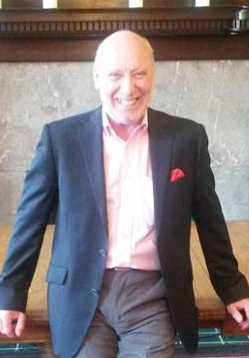 Ron is an 'Old Blue' who joined the school in 1962 at the age of 11.
He studied chemistry in Liverpool before moving into sales in technical plastics. He has had in excess of 45 years of successful involvement at executive level in the Plastics and Master-batch industry.
Due to a personal debt owed Ron is 'Blue Coat' through and through and is currently President of the 'Old Blues Association', an association he has been a member of since leaving School. Over the past thirty years, he has been actively involved as both a Governor and lately as a Foundation Trustee.
Last updated 02.12.2022