"Remarkable" GCSE results for The Liverpool Blue Coat School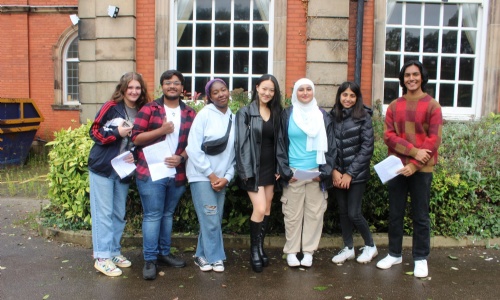 We have had a spectacular morning celebrating the results of our Year 11's where a host of top GCSE results were secured.
Nearly 80% of all exams sat secured a 7 or above, with half of all students celebrating at least three 9s in their results. Overall, the average grade when every single result is factored in is an 8.
Scilla Yates, Headteacher, said of the results: "I don't know whose smiles are bigger, the students or the staff! Overall, our results are up on those achieved in 2019, which is the last comparable set of data. Given all that these students have been through, this is remarkable, and our staff should also be acknowledged for the support and guidance they have shown every single young person."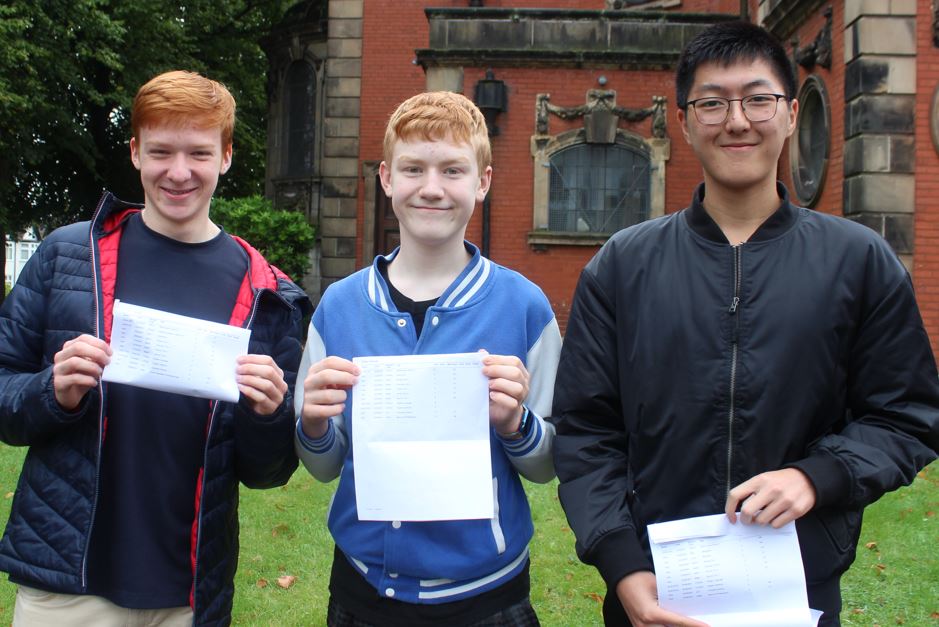 Amongst the smiling faces were five students who secured an impressive 55 grade 9s between them – William, Sienna, Cian, Tom, and Hills.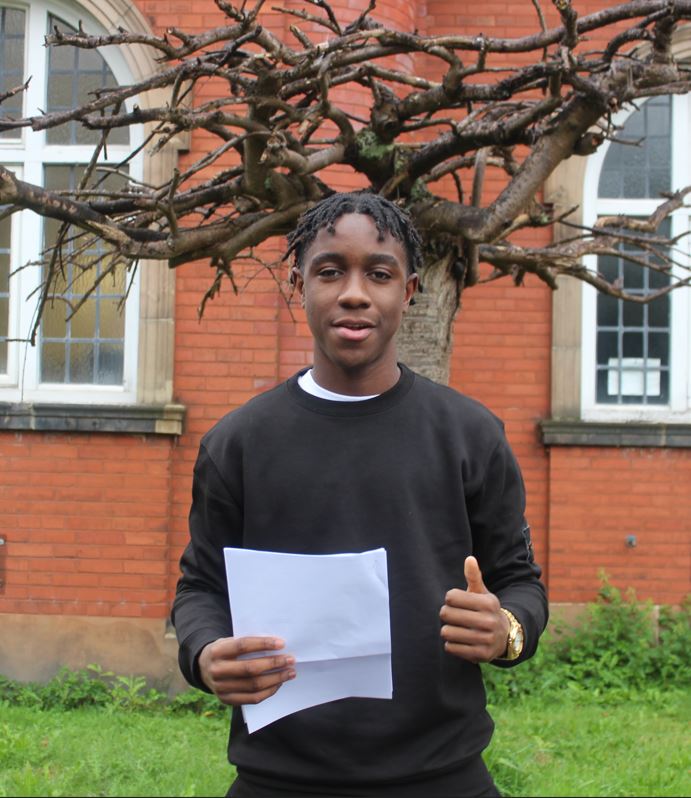 Hills is now heading to Eton College. He said: "These were the results I was secretly hoping for. There is no secret, it is down to
revision and doing past papers. The school has also been incredibly supportive, and I couldn't have done this without my form tutor."
Tom also secured 11 9s, despite having a crisis of confidence in the period leading up the exams. He said: "I knew deep down I could do my exams, but I started to question myself with all the information we have to take in. The school was brilliant. They supported me, gave me my own quiet space, and reassured me every step of the way."
Sam is now one step closer to achieving her dreams after securing 10 9s. She said: "It has been tough, but I have a goal of going to Cambridge after my A-levels. Today gets me closer to achieving that dream and I would particularly like to thank my teachers, they have really inspired me."
Cian, who secured 11 straight 9s is still questioning whether he had opened the right results envelope! He said: "I hope to do well, but when I opened my results it felt like an out-of-body experience. I thought I must have the wrong results!
Salome secured 8 9s and now will be celebrating her impressive results with her Mum – who also got some of her own GCSEs today.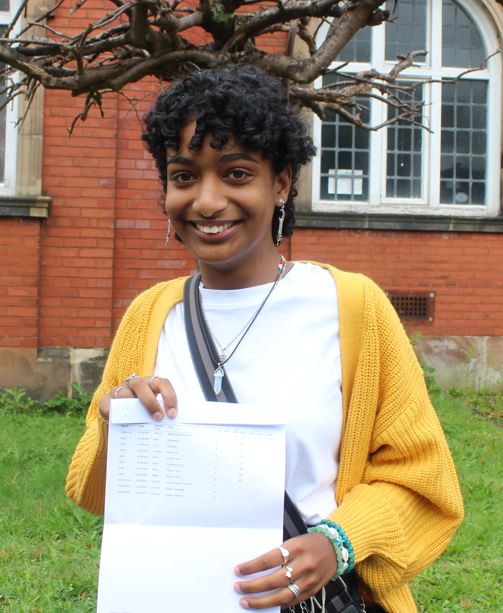 My Mum didn't come to school in England, so she has been taking GCSEs herself. We are both going to celebrate today – particularly as I got grades that I never thought I would get. It puts me on the right track to become a vet – which is my dream job."
Scilla Yates added: "After riding high on the back of last week's A-level results, which were also up on 2019 figures, we are completely overjoyed and couldn't be prouder of these students. We are excited to be welcoming a huge number of them back to our Sixth Form and wish those taking a different path every success on their journey.
"These achievements pave the way for promising futures, and we feel very fortunate to have played a role in our students' successes."