Football team scores chance of success in final game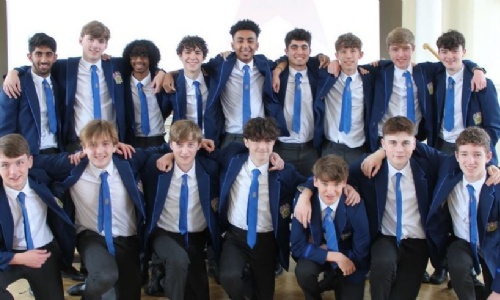 Blue Coat's U16 Football team has made it to the Final of the Merseyside Cup after snatching victory from the jaws of defeat in the last few minutes of the semi-final.
The Merseyside Cup Final will be the U16 team's last game as a team after five successful years of representing the school in the local, district, and national competitions.
The team is due to play Ridgeway in the Cup Final and it appears likely that this will be played after the GCSE examinations in the last week of June, during the Summer Term.
Mr Phelan, Head of PE, said: "The boys have been a credit to the school and have played some superb football along the way.
"In the semi-final they came from 1-0 down away to Cardinal Heenan to score two goals in the last seven minutes of normal time."