New house names revealed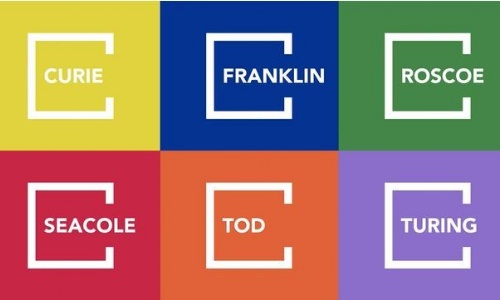 After 18-months in the making, we are pleased to announce that our brand-new house names have been revealed.
As our current students and Old Blues will know, the house system is a very important part of life at our school. The role of the house system is something that we want to strengthen and build upon, but it was becoming increasingly clear that our previous house names were not reflective of the modern world we are part of.
As a result, we have been working with our students over the last year and a half to consider new names. This was quite a long and detailed process which involved students working with an archivist to explore, debate and research individuals whose legacy has shaped our society.
Following this process, the final house names have been confirmed as:
Marie Curie
A double Nobel Laureate who challenged stereotypes about the role of females in science and discovered polonium and radium.
Dr Rosalind Franklin
An Anglo-Jewish woman who conducted a series of major experiments during World War II and made a significant contribution to the discovery of DNA.
William Roscoe
An MP for Liverpool, historian, patron of the arts and, crucially, one of the very first people in the country to denounce the trans-Atlantic slave trade.
Mary Seacole
A British-Jamican nurse, businesswoman and courageous humanitarian who rode out to the Crimean battlefield with food and medicine to care for soldiers.
Alan Turing
A mathematician famous for cracking the German's Enigma coding system. In 2013 he was granted a posthumous pardon for how he was treated as a gay man in the 50s, and his legacy paved the way for the pardoning of nearly 50,000 men through the Turing Law.
The Tod family
The Tod family are philanthropists who have supported many aspects of life at our school for over 50 years and have helped students enjoy educational and cultural trips. The family even helped the school to remain open in the 1980s.
Scilla Yates, Headteacher, said: "What I hope comes across through these names is that they have inspired our students not just by their achievements, but also through their values, experiences and ability to overcome challenges. Their role in supporting others was also crucial in their selection.
"I hope our students, including those joining us in September, will be proud to be the first members of their new houses and that students for generations to come will be excited to be part of these houses too."