The Rainbow Flag Award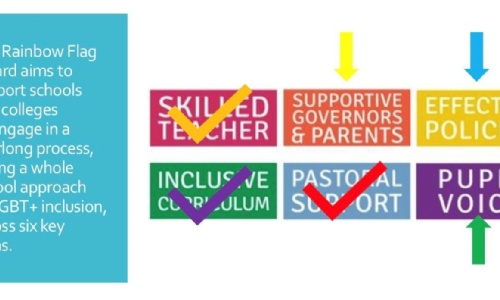 The pride ambassadors presented their work on The Rainbow Flag Award to the Trustees on Wednesday 13th of July. They talked about the progress the school has made in celebrating diversity and their plans moving forward.
Siwan Smith (Vice Chair of Trustees) said Our Trust Board was honoured yesterday to hear from our exceptional students leading activities to create an environment of inclusiveness for our LGBT+ community. Their presentation showcased the passion for diversity & inclusion at Blue Coat and gave the Trustee's a chance to meet some of our student champions leading the way!
Our school is committed to celebrating diversity in all forms, and we are so proud of the inspirational work that students and staff are doing to create positive change.