Biology Olympiad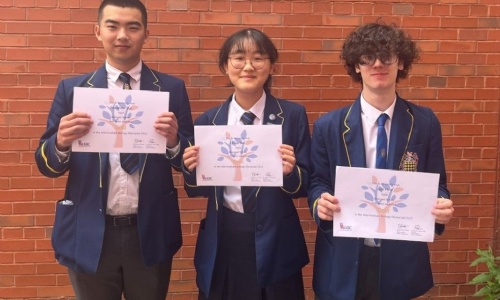 Our Year 12 Biology students participated in this year's Intermediate Biology Olympiad. Over 12,566 students from 608 schools worldwide took part in this year's competition. Of this figure, 5% were awarded the Gold, 10% the Silver, and 15% the Bronze award.
We are delighted to announce that six of our students achieved the Gold Award!
Congratulations to Joel, Olivia, Smaya, Hafsa, Alexander, and Dani.
A further six students achieved the Silver Award and twenty students achieved the Bronze Award!
Well done year 12 Biologists!