Mental Health Awareness Week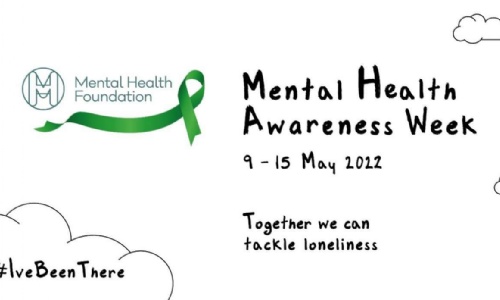 This week is mental health awareness week and the theme this year is Loneliness. Although not a mental health condition, loneliness can have an impact on our mental health and is closely linked to feelings of low mood and worry. Students this week will have a range of opportunities in form time and after school to develop their connections with themselves, others, and the world around them.
"Loneliness is often an emotion students talk about when they aren't feeling okay. It is not usual for young people to experience loneliness, especially with all the transitions they go through during adolescence; it might be due to a change in friendships, developing new interests, or when discovering their own identity which leaves them feeling unconnected. Even when they appear to have lots of friends and be involved in lots of activities.
"We encourage you to talk about loneliness with your young people this week, especially given the mental health foundations hashtag #Ivebeenthere, discuss your own experiences with loneliness and how you overcame them. As always though it is important to make sure we have our own oxygen masks on first and so if you are feeling lonely, please check out the mental health foundations help and advice on coping with loneliness and improving mental health, which can be accessed here.
"If you have any concerns regarding your young people's mental health please reach out to us at school to see if we can help, either by contacting their Form Tutor, Key Stage Leader, or at the email address: welfare@bluecoatschool.org.uk."
Charlie Cobain – Student Support Coordinator