House & National School Sports Week competitions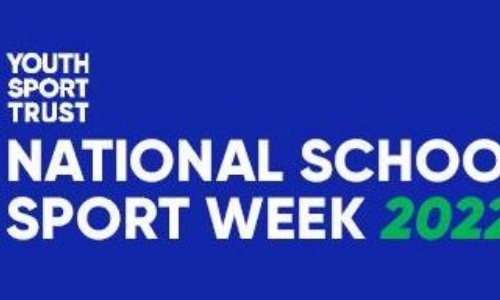 The Youth Sport Trust set out a national initiative each year, which focusses on all children having equal access to sport within school and the benefits this has on their development. Their theme for 2022 is: Belonging – a place in sport for every child.
"School sport should be an important part of every child's education and development – every child should feel they have a place to belong. But for too many children this isn't happening. They are left feeling alienated by sport, that it isn't for them, and they don't have a place within it. After the huge disruption of the past two years, the inequalities in young people's health and activity levels have got worse. There is so much that all young people can gain from school sport – connecting with others, developing important life skills, and improving both their physical and mental health. Join us this National School Sport Week in our drive to make sure that, when it comes to school sport, there is a place for every child". (Youth Sport Trust, 2022)
Due to Covid, we have been unable to run our usual 'House Competitions' so this year we decided to combine the two events (House Competitions & National School Sports Week), which worked brilliantly. All years from 7-10 had the opportunity to represent their houses either in Netball or Football competitions. Year 12 had the opportunity to choose their own teams across their cohort and compete in various sports such as Rounders, Basketball, Football, Tennis, and Badminton. These competitions ensured all students from these year groups participated in sport for the afternoon, spread across the week. The competitions included both 'A' and 'B' tournaments, which encouraged inclusion as well as competition. The feedback from all students has been excellent, with many agreeing this is the most enjoyable house competitions they have been a part of. We are very much looking forward to next year's event. Well done to everyone who took part.